We at UNICK provide full design, research and application support. We have technologically advanced machinery and tools to be engineered our product.
Manufacturing Unit.
R&D.
Quality Test Labs.
Skilled Manpower.
Advanced Technology Machine.
TOOL ROOM
Tool Room is everything related to tool and die facilities. Here, all the necessary tools are made and repaired for use in factory.
RUBBER MAXING MILL
It is used to soften raw rubber and mix the dry ingredients into the compound. All Rubber based Anti Vibration Mounts are manufactured by this process for existing as well as new solution/development need by the clients.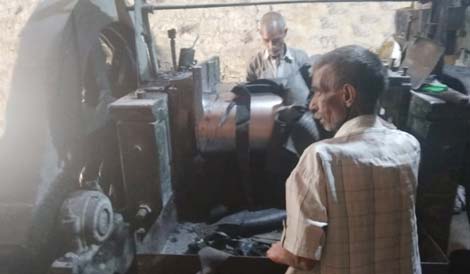 HYDRAULIC PRESS
It is used to generate compressive and full pressing force. The rubber based avm pads is shaped using a heated mould tool and the clamping pressure. The Thermoset by this process, permanent chemical change takes place, fixing the shape of the product. After this vulcanization process, the mould is opened and the part extracted and allowed to cool.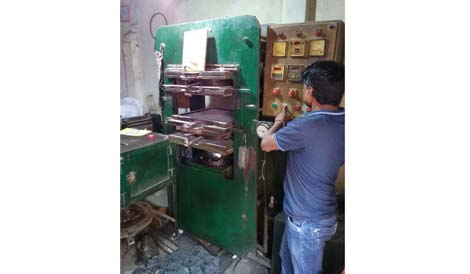 BANDSAW MACHINE
It is basically a saw with a long, sharp blade to be used for metal cutting. The benefit to use it is the uniform cutting with accurate size and quality.
CNC MACHINE(COMPUTER NUMERICAL CONTROL)
It is used to machining the cast iron based avm pads.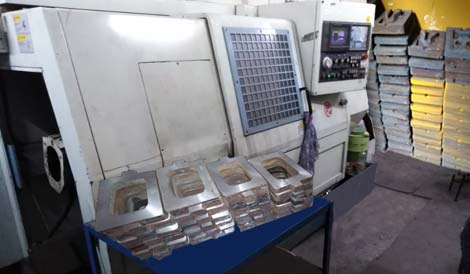 MILLING MACHINE
After CNC process, milling machine is used for next operation. This machine has rotary cutters to remove the desired portion of the materials from a workpiece by feeding the cutter into the workpiece at a certain direction.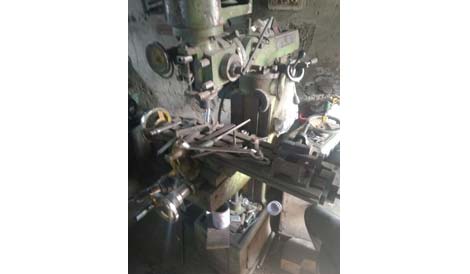 LATHE MACHINE
Lathe Machine is a tool that rotates the workpiece about an axis of rotation to perform the operations like-facing, cutting, turning, frilling etc.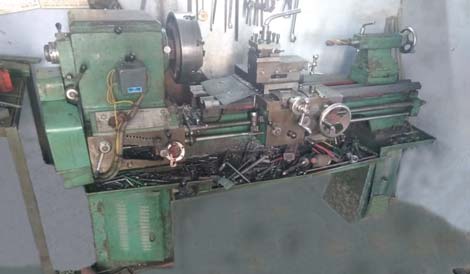 POWDER COATING BOOTH
The powder (Thermoset/Thermoplastic Polymer) is applied on product as a free-flowing in dry condition. It gives hard and stable finish and tougher than the normal paint. Application area is "Compression Spring" and the finish mounts.
PAINT BOOTH
We usually paint the final product by Nitro Cellulose Paint which is highly expensive, hard, durable finish, high gloss. It dries better and fast.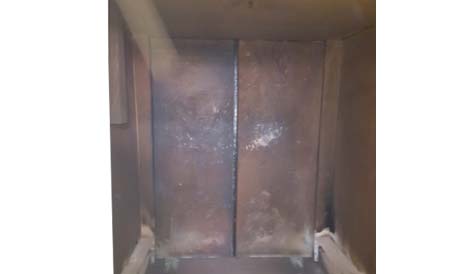 CASTING PROCESS
The "Foundry Sand" is used to make the moulds and cores with the help of desired pattern.
"Melting" the desired metal in Furnace.
"Pouring, Shakeout, Degating, Heat Traeting", Casting is a manufacturing process in which a liquid material is poured into a mould, which has a hollow cavity of the desired shape, and then allowed to solidify. This solidified part is known as "Casting".
After all the above process, some sand or other moulding media may remain adhered to the casting. To remove it all and clean the surface "Shot Blasting" process is done.

QUALITY TESTING
Measuring Scale, Micrometer, Vernier Calliper, Digital Load Testing Machine, Universal Load Testing Machine, Durometer etc.